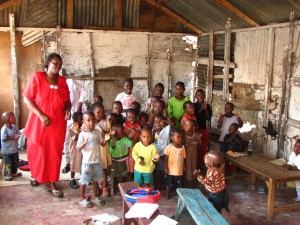 The primary aim of the Kidsworld Centers and Projects are to give Street Kids
real hope for a real future through care, education and skills training.
Our centers and projects therefore cover most every aspect of their development,
from Nursery School up to young adults finding their first employment.
Whilst the Kidsworld Centers are involved with the daily needs such as
feeding, clothing, housing, education and health care, the projects
are particularly aimed at Life Skill Training at all ages and
levels, starting as young as Nursery School training.
Projects and project activities therefore include …
Schooling …… from primary level upwards
Adult education … for the older generation
Extra mural …….. activities and assistance
Trade skills …….. Handicraft and carpentry
Sewing …. dress design & Garment making
Cooking .. Nutrition and Physical education
Musical training … incl. sound engineering
Agricultural ….. and other farming projects