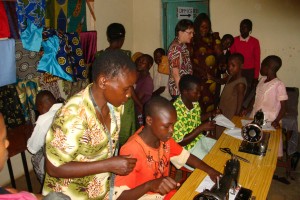 One of Kidsworld priorities is to further the quality of life in the communities
where we are active, through the development of life skills, particularly
of the underpriviledged in those communities.
This we accomplish through our shared Community Development Projects
through which we help alleviate poverty by initiating and facilitating training
projects together with local community groups & leaders.
These training projects include handicraft, trade skills, agricultural training
as well as commercial training & micro financing opportunities,
… in local areas there where our Street Kids Centers are.
Click below for more information & the latest news …