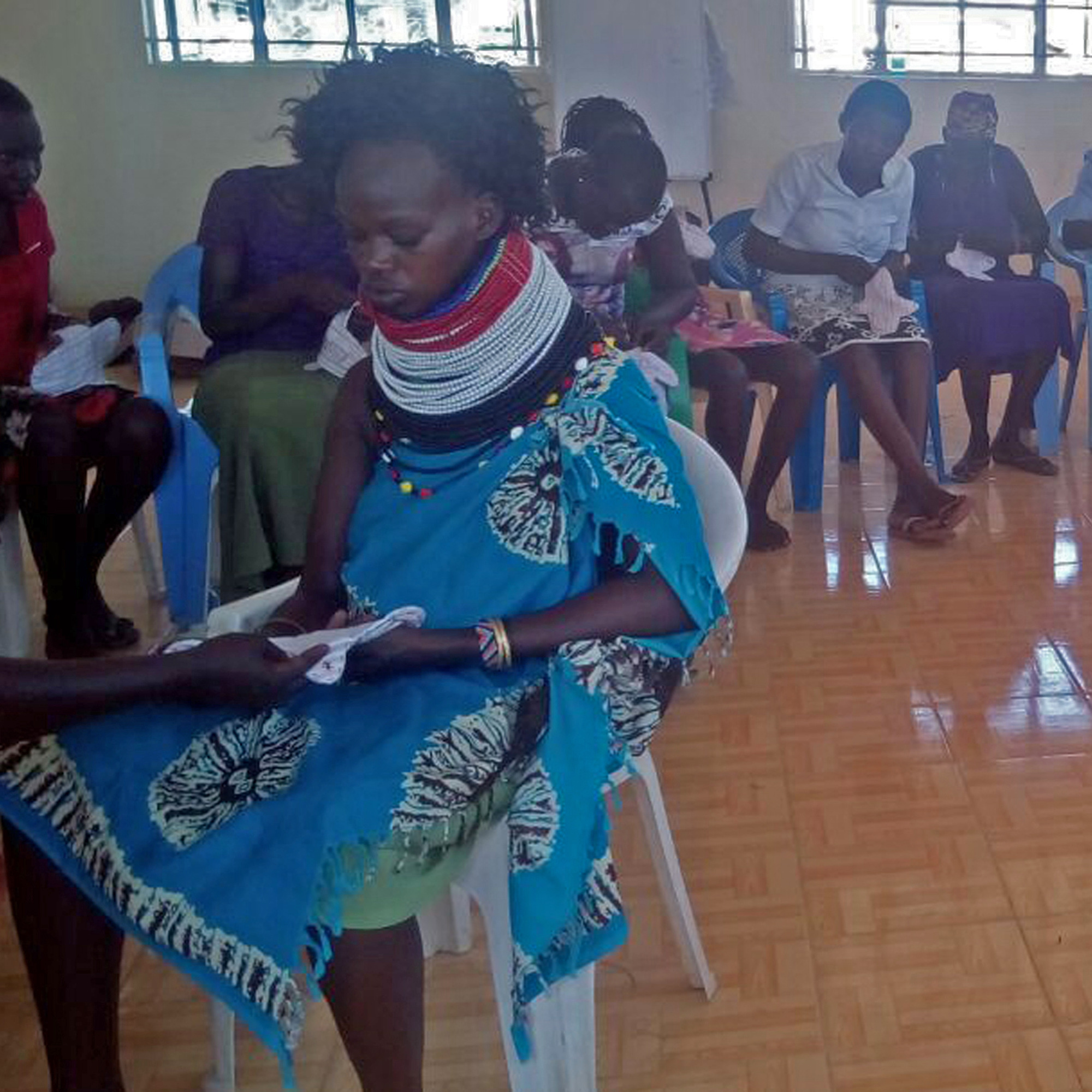 Girlcare Kenya
– Hygiene, Health care and Skills Training
Hellen Mwashi
Hellen who is in charge of the Hearns Kidsworld Centre, has not only for many years been involved in skills training for young girls, but has also constantly looked for more ways of touching and impacting the lives of young girls, in particular as far as health and hygiene are concerned.
So when she was introduced to the re-usable Sanitary Pad concept, she immediately saw the potential of not only introducing this to women and in particular young girls, but to combine the skills training with hygiene and health care training.



At present there are already two communities where the project is running, in Butere,
Kakamega (Western Kenya) and in Lodwar, Turkana County (Northern Kenya).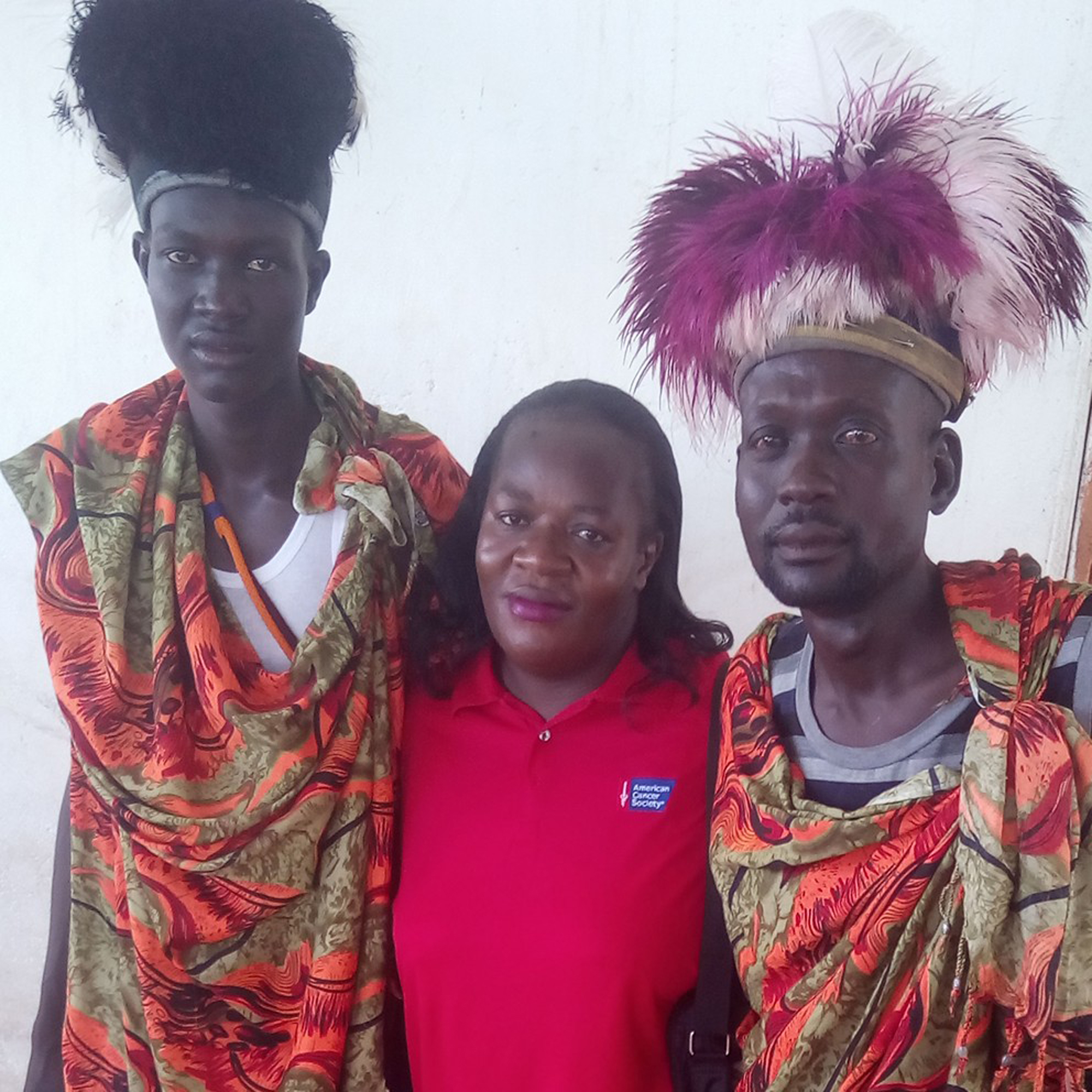 Hellen with some elders in Lodwar,
Turkana County.

Training in Butere and Lodwar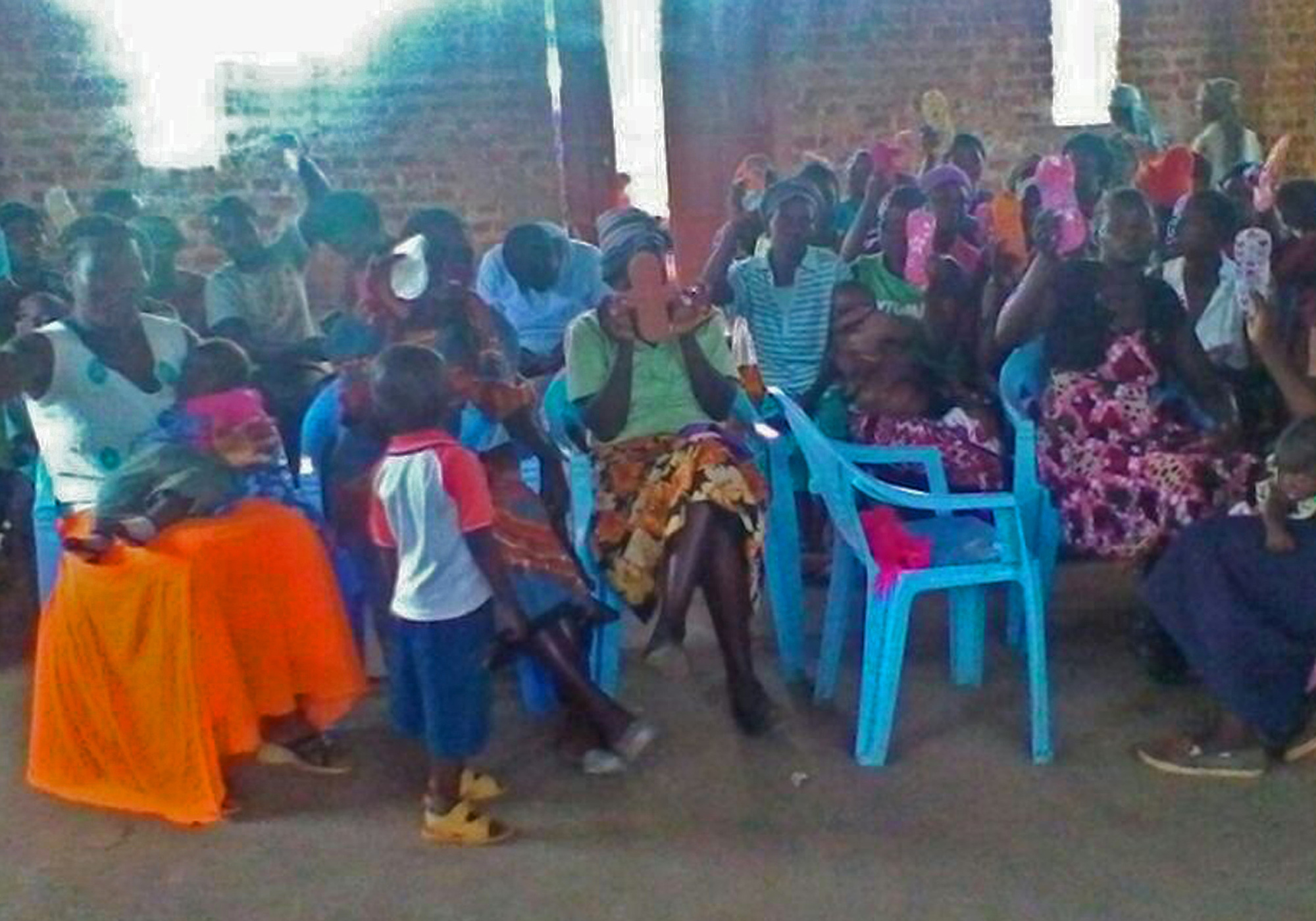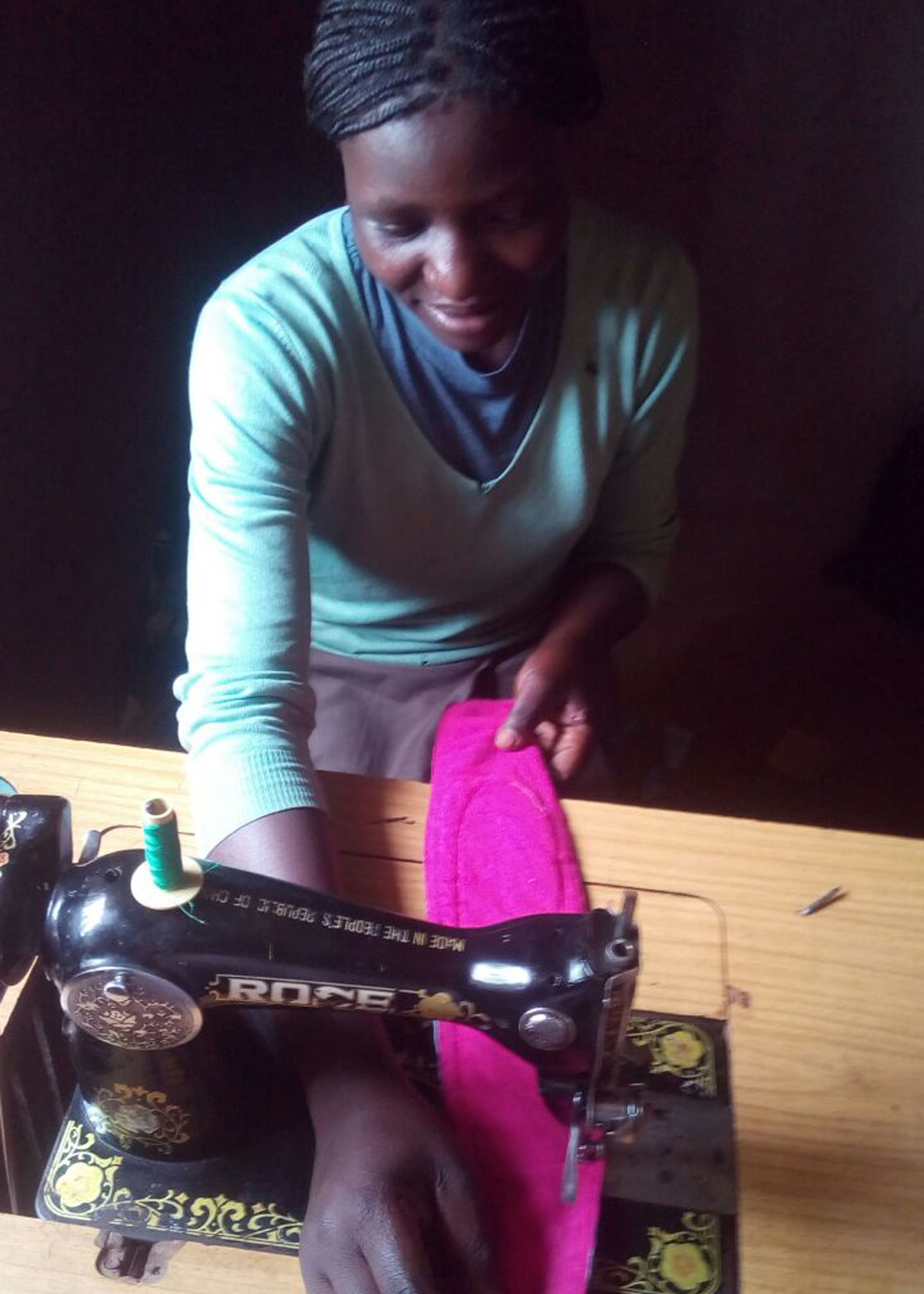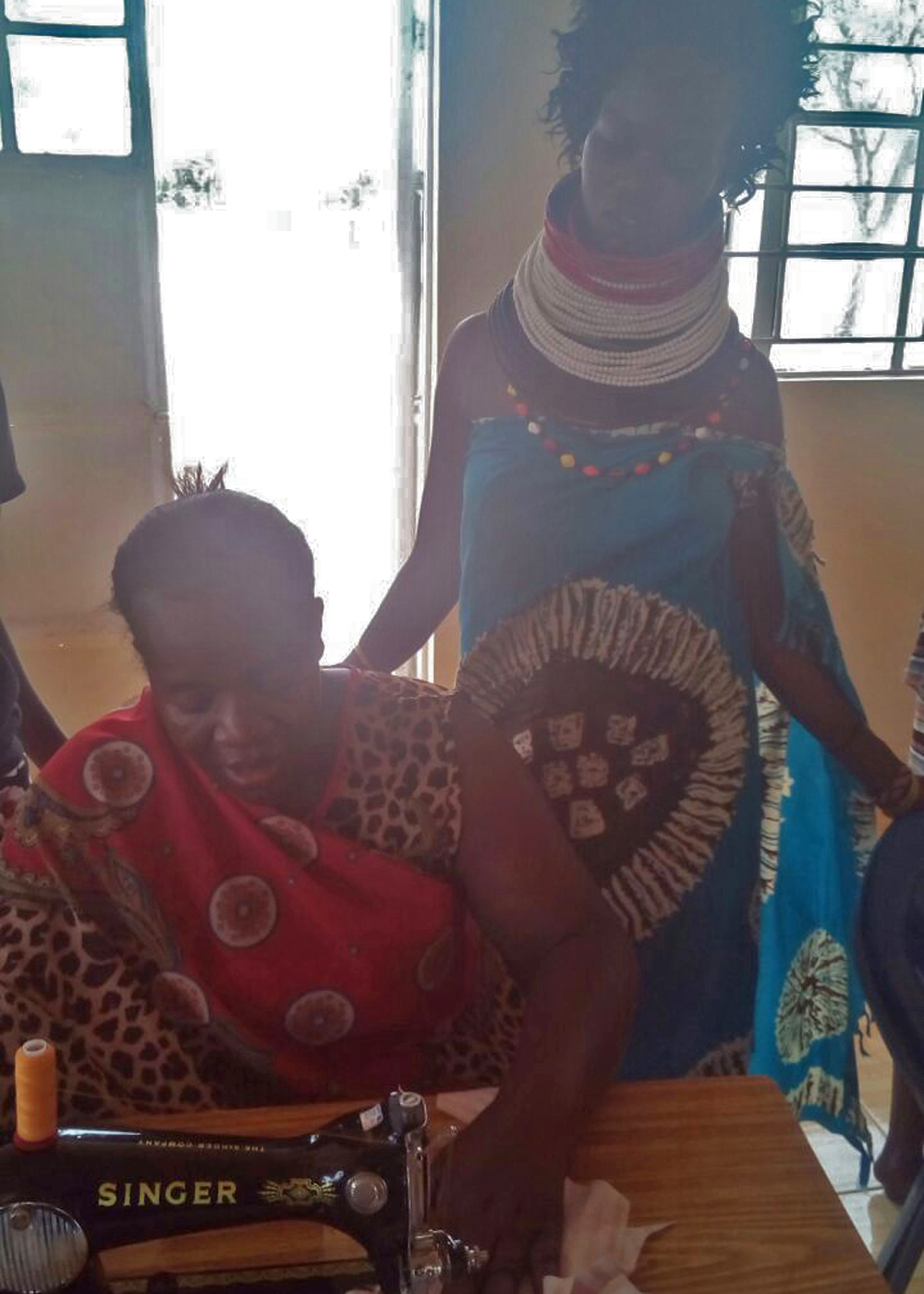 Training young girls in Health care, Hygiene and in the making of re-usable sanitary pads